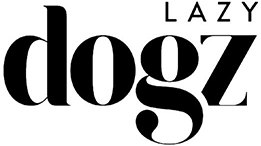 ---
Lazy Dogs
Percy
Looking for the best slippers? Well, you've found a contender. These Percy Mocassin Slippers, available in genuine Navy suede, will make a fine addition to your wardrobe. They're comfortable, long-lasting, and feature a faux fur lining. They even come with a memory foam footbed.What more could you want? Fancy buying this item as a gift for someone? They make the perfect gift for any occasion.
Lazy Dogs
Bessie
Get yourself a fantastic pair of pink moccasin slippers with complimenting grey fluffy pompom on the upper. We promise they'll be an excellent addition to your wardrobe - keeping your feet nice and cosy whilst lounging about in the house.This particular pair of designer slippers features a memory foam footbed so you can be certain of their comfort.They have a double suede sole with a TPR insert...
---
Lazy Dogs
Rocky
These fantastic Moccasin Slippers will make a fantastic addition to your wardrobe. They look amazing, with a Rocky Brown Suede thing going on, and boast a memory foam footbed, so your feet will be nice and cosy. They're also very hard wearing, so will last a long time. You'll be enjoying these luxury slippers for years to come.
Lazy Dogs
Dasher
This stunning slipper is a must for all doggy lovers, especially for those with a love of 'sausage' dogs. Dasher features a beautiful diamante collar and distinctive 'Lazy Dogz' branding.